If you would like to receive a print copy of Filia, please forward your mailing address to the [email protected]
You need to be a paid member to receive a copy.
About Filia
'Filia', which means 'friendship', was the name of a pioneering fortnightly periodical published on Kastellorizo between 1909 – 1913 under the direction of local chronicler, Petros Mihail Petrides. One of its stated aims was the 'development and promotion of the island of Kastellorizo from all points of view'. The magazine featured pieces on community life on the island and other articles of local interest. Sadly,  its circulation was to be cut short by worsening economic conditions in the region that saw emigration begin in earnest while the island headed towards revolt against its Ottoman overlords. Nevertheless, 'Filia' remains to this day a valuable and important record of these momentous years in Kastellorizo's modern history.
Naming this newsletter 'Filia' is a tribute to that first publication exactly a century ago and recognises the strong links that FoK seeks to establish with the island's more recent history.
Source: Nicholas Pappas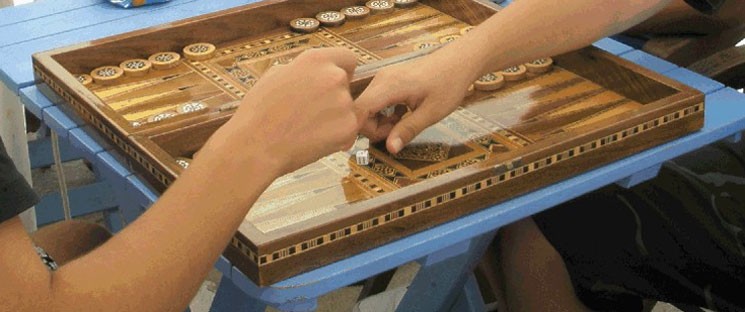 Current Issue
Filia 56th (Spring South/Autumn North 2023)
Past Issues
Filia 55th (Autumn South/Spring North 2023)
Filia 54th (Summer South/Winter North 2023)
Filia 53rd (Spring South/Autumn North 2022)
Filia 52nd (Winter South/Summer North 2022)
Filia 51st (Autumn South/Spring North 2022)
Filia 50th (Spring South/Autumn North 2021)
Filia 49th (Winter South / Summer North 2021)
Filia 48th (Summer South / Winter North 2021)
Filia 47th (Spring South / Autumn North 2020)
Filia 46th (Winter South / Summer North 2020)
Filia 45th (Autumn South / Spring North 2020)
Filia 44th (Summer South / Winter North 2019/2020)
Filia 43rd (Spring South / Autumn North 2019)
Filia 41st (Winter South/Summer North 2019)
Filia 40th (Autumn South/Spring North 2019)
Filia 39th (Summer South/Winter North 2018/19)
Filia 38th (Spring South/Autumn North 2018)
Filia 37th (Winter South/Summer North 2018)
Filia 36th (Autumn South/Spring North 2018)
Filia 35th (Summer South/Winter North 2017)
Filia 34th (Autumn South/Spring North 2017)
Filia 33rd (Winter South/Summer North 2017)
Filia 32nd (Autumn South/Spring North 2017)
Filia 31st (Summer South / Winter North 2016/17)
Filia 30th (Spring South / Autumn North 2016)
Filia 29th (Winter South/Summer North 2016)
Filia 28th (Autumn South / Spring North 2016)
Filia 27th (Summer South/Winter North 2015/16)
Filia 26th (Spring South / Autumn North 2015)
Filia 25th (Winter South / Summer North 2015)
Filia 24th edition (Autumn South / Spring North 2015)
Filia 23rd edition (Summer South / Winter North 2014/15)
Filia 22nd edition (Spring South / Autumn North 2014)
Filia 21st edition (Winter South / Summer North 2014)
Filia 20th edition (Autumn South / Spring North 2014)
Filia 19th edition (Summer South / Winter North 2013/14)
Filia 18th edition (Spring South / Autumn North 2013)
Filia 17th edition (Winter South / Summer North 2013)
Filia 16th edition (Autumn South / Spring North 2013)
Filia 15th edition (Summer South / Winter North 2012/13)
Filia 14th edition (Spring South / Autumn North 2012)
Filia 13th edition (Winter South / Summer North 2012)
Filia 12th edition (Autumn South / Spring North 2012)
Filia 11th edition (Summer South / Winter North 2011)
Filia 10th edition (Spring South / Autumn North 2011)
Filia 9th edition (Winter South / Summer North 2011)
Filia 8th edition (Autumn South / Spring North 2011)
Filia 7th edition (Summer South / Winter North 2010)
Filia 6th edition (Winter South / Summer North 2010)
Filia 5th edition (Autumn South / Spring North 2010)
Filia 4th edition (Summer South / Winter North 2009-10)
Filia 3rd edition (Spring South / Autumn North 2009)
Filia 2nd edition (Winter South / Summer North 2009)