Below are the ferry & plane timetables to & from Kastellorizo. Click the blue link to be taken to its timetable page.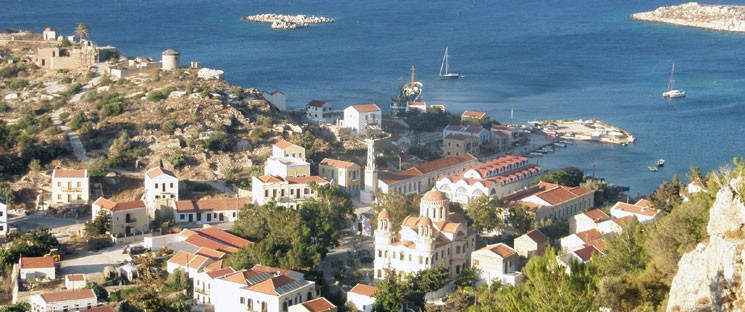 Ferry Schedules
The ferry schedules are as follows:
Dodekanisos Pride (Fast Catamaran)
Dodekanisos Pride and Dodekanisos Express catamarans (Monday 2:10pm, Tuesday 8:30am & Thursday 7:30am) depart Rhodes direct for Kastellorizo (2.5 hour journey).
---
Blue Star Diagoras Ferry (Monday 7:00am & Friday 9:45am) departs Rhodes direct for Kastellorizo (3 hour journey) and immediately turns around and departs Kastellorizo back to Rhodes.
---
SAOS Stavros ferry (Tuesday 5:30pm, Wednesday 5:30pm & Sunday 8am) departs Rhodes direct for Kastellorizo (4.5 hour journey). Click for more details: SAOS Ferry Timetable (PDF)
Kastellorizo Flight Schedule 2023
Aegean Airlines (every day except Thursday) AO096 departs Rhodes at 11:05am and arrives Kastellorizo 11:45am. The plane immediately turns around and Flight AO097 departs Kastellorizo at 12:05pm and arrives Rhodes at 12:45pm.