Below are the ferry & plane timetables to & from Kastellorizo. Click the blue link to be taken to its timetable page.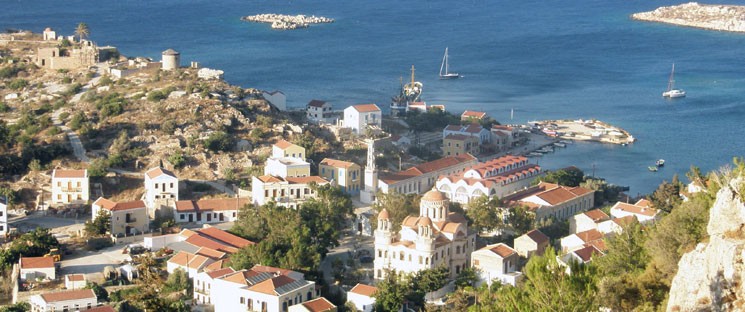 Ferry Schedules
The ferry schedules are as follows:
Dodekanisos Pride (Fast Catamaran)
The Catamaran service is starting on the 17th May every Wednesday leaving from Rhodes at 08.00 and leaving from Kastellorizo at 15.30 from the 28th of June.
It goes to Kastellorizo and leaves immediately.
---
Blue Star Ferry Schedule until 23rd of June
Every Monday at 7.00 from Rhodes to Kastellorizo
Every Friday at 10.00 from Rhodes to Kastellorizo
Blue Star Ferry Departure from Kastellorizo:
Every Monday at 11am and arrives at Rhodes at 2.40pm.
Every Friday at 2pm and arrives at Rhodes at 5.40pm
Kastellorizo Flight Schedule 2017
| 26/03 – 31/05 | Departure from Rhodes | Departure from Kastellorizo |
| --- | --- | --- |
| Monday | 11:40 a.m | 12:40 a.m |
| Tuesday | 11:40 a.m | 12:40 a.m |
| Thursday | 11:40 a.m | 12:40 a.m |
| Saturday | 11:40 a.m | 12:40 a.m |
| 01/06 – 01/10 | Departure from Rhodes | Departure from Kastellorizo |
| --- | --- | --- |
| Monday | 07:00 a.m | 08:00 a.m |
| Tuesday | 07:00 a.m | 08:00 a.m |
| Wednesday | 07:00 a.m | 08:00 a.m |
| Friday | 07:00 a.m | 08:00 a.m |
| Saturday | 07:00 a.m | 08:00 a.m |
| Sunday | 07:00 a.m | 08:00 a.m |

Sailing Options